In the back streets of Playa Del Carmen, just 15 minutes from the bustling nightlife of bars and restaurants that line a 2km pedestrian section of Calle Quinta Avenida, a stones throw from the famous beach of the Riveria Maya, there is a small movement, simply named El Hongo, starting to make big waves while empowering the children and local community to better themselves and bring in much needed tourist dollars to an area that hardly ever sees any international visitors.
For many tourists that come to the Riveria Maya and Playa Del Carmen specifically, they will rarely wander far from the "safe" confines close to the beach but Goyo, the founder of El Hongo, after years of working along the strip, now rarely ventures to this "plastic" facade. He has no reason to with the inflated tourist prices, brand name shops & boutiques and all too numerous tourist tat shops.
The Rise Of Playa Del Carmen & The Need For Something Like El Hongo
He instead prefers to spend time with his family and the local community. When he arrived in Playa Del Carmen just after the turn of this century, Playa Del Carmen wasn't much more than a one dirt strip village full of fishermen plying their trade from the sea. International visitors weren't easily swayed from their luxury all-inclusive resorts dotted along the coast in neighbouring Cancun 1 hour north leaving the locals to go about their lives as they had done for decades.
Cancun though was crowded and the government, keenly aware of the value that tourism could bring wanted to expand Cancun's offerings eventually coining the phrase, "Riviera Maya", that today encompasses Cancun, Playa Del Carmen and Tulum. Today Playa Del Carmen is the fastest growing city in Latin America with 300,000 people. By 2050 that number will swell to over 1 million according to current estimates.
With a surge of tourist dollars into the local economy combined with the lower price of technology, Goyo noticed a separation of the youngsters of today to the world around them. Heads down, always buried in smartphones and tablets or playing games on televisions that the government gifted to every family. El Hongo believes this is partly to keep the younger population as followers instead of innovators.
Sales in the restaurant support the creative efforts of Goyo and his wife Pily to bring culture to the children of the area through Saturday morning workshops in culture, music, art, cooking, even finance. Subjects that get little attention at school because of a short day. Factoring in breaks, children in Mexico study for less than 5 hours per day. Sometimes only 4 hours. The workshops are designed to prize children away from their screens and engage with each other, question things, be creative and think for themselves.
The small creative centre that has grown from the nucleus of an idea now has its own mini library for children to further their reading skills beyond the basic level taught in schools to go along with other workshops that are all delivered free every Saturday morning. For many children, the free meal that they receive as part of the course will be the only full home cooked meal they would have had all week.
Where To Find El Hongo
The restaurant is situated in a quiet residential street, Calle 19 Sur and Avenida 80 Diagonal, at the southern end of Playa Del Carmen in the Toledo district. It's not far in distance, but a world away from the opulence of the Hard Rock Hotel and numerous Riu resorts that hug the shoreline nearby. Most locals live the opposite side of the main highway that dissects Playa Del Carmen where infrastructure isn't as modern as it is the nearer the beach you get. Most of the roads, like Calle 19 Sur, remain unpaved.
A simple invitation to an artistic friend to paint a mural has blossomed and the area is now well known for its welcoming atmosphere. Walls up and down the street sport vibrant paintings from an eclectic mix of artists and even the local children. Artists from all over the world still pop by to add to the collection with the blessing of everyone in the local community.
Speaking to Goyo, his passion is clearly evident. He is very articulate, even in English when his native tongue is Spanish. He prefers to speak natively as it allows him to speak from the heart. Speaking in any other language than your native tongue requires a lot of thought. Every word is chosen carefully and with purpose.
Despite all the odds against him when he started out, his determination has paid off. A clone of the El Hongo model is opening in Mexico City with plans for it to grow further, rather apt considering El Hongo means " the mushroom" in Spanish.
Back in the restaurant sipping on a delicious Limonmenta, a mint based lemonade with ice that the restaurant has become known for, we were treated to a short video made when the project was just starting out. Smiles on the children's faces are all you need to see to know that the money you spend on one of the best home cooked meals you will have in Mexico is going to the people that need it.
The work of El Hongo hasn't gone unnoticed. It is today supported by Planeterra, a not for profit organisation set up by Canadian based small group tour specialist G Adventures. Travellers on selected G trips that start or finish in Play Del Carmen stop by for a meal in the restaurant and support the good work that El Hongo is doing for the local community encouraging children to become part of the community while learning some essential skills that are criminally left out of the school curriculum.
If you are planning on visiting Playa Del Carmen, please make the time to visit this worthwhile volunteer led project for the community. Even if you're not headed to Mexico but would like to support a worthwhile cause you can donate on the Planeterra page where you can also find details of other projects they support worldwide.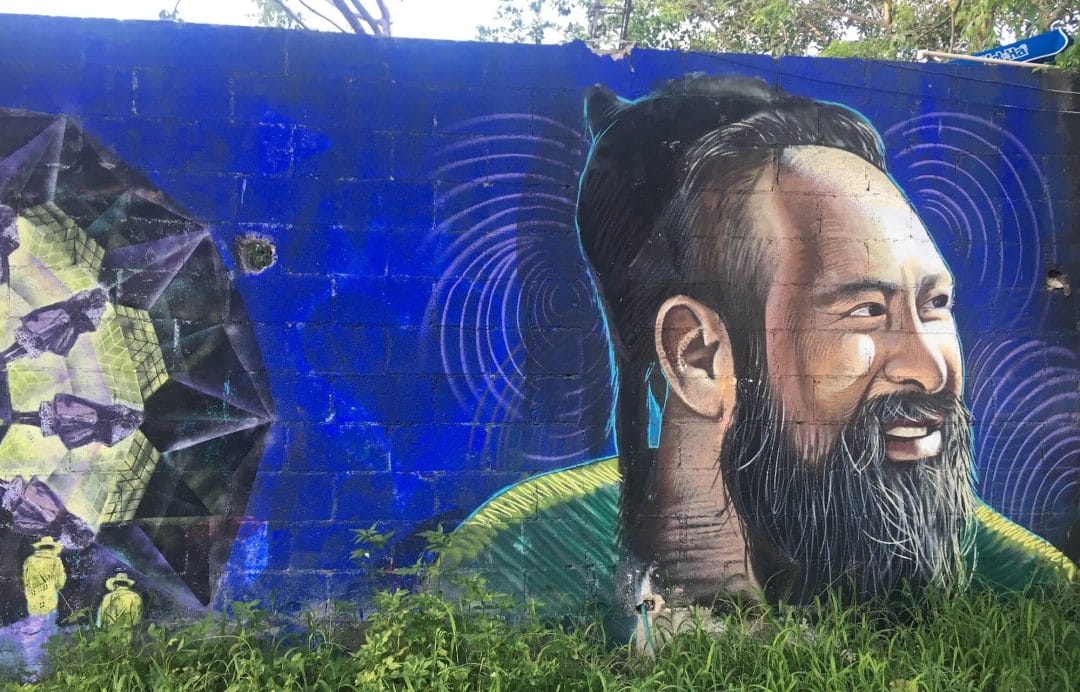 Copyright secured by Digiprove © 2017