In 2015 I found myself standing on the 'Roof Of Africa' for 20 minutes, emotionally and physically exhausted. I felt overwhelmed, yet numb.
Challenging yourself mentally and physically remains just a dream for many people. Many of my travels between 2012 and 2015 were designed to test my perceived limits. From hiking the Inca Trail in Peru to an adventure through Patagonia, I slowly realised my physical and mental limits. I knew Kilimanjaro would be a step above those yet something kept drawing me to the mountain. If you are thinking about trekking Kilimanjaro for the first time I encourage you to read my day by day account of that first trek from Day 1.
Having done it once, I swore not to put myself through it again. Don't get me wrong, I loved every painful minute of it but the world is a big place. Later this year, almost 5 years to the day I will, hopefully, be back standing on the roof of Africa. My first visit I used one of the largest tour operators to the area but this time I am doing a bespoke tour with Safari and Zanzibar with one of the many great local operators through Tour Radar.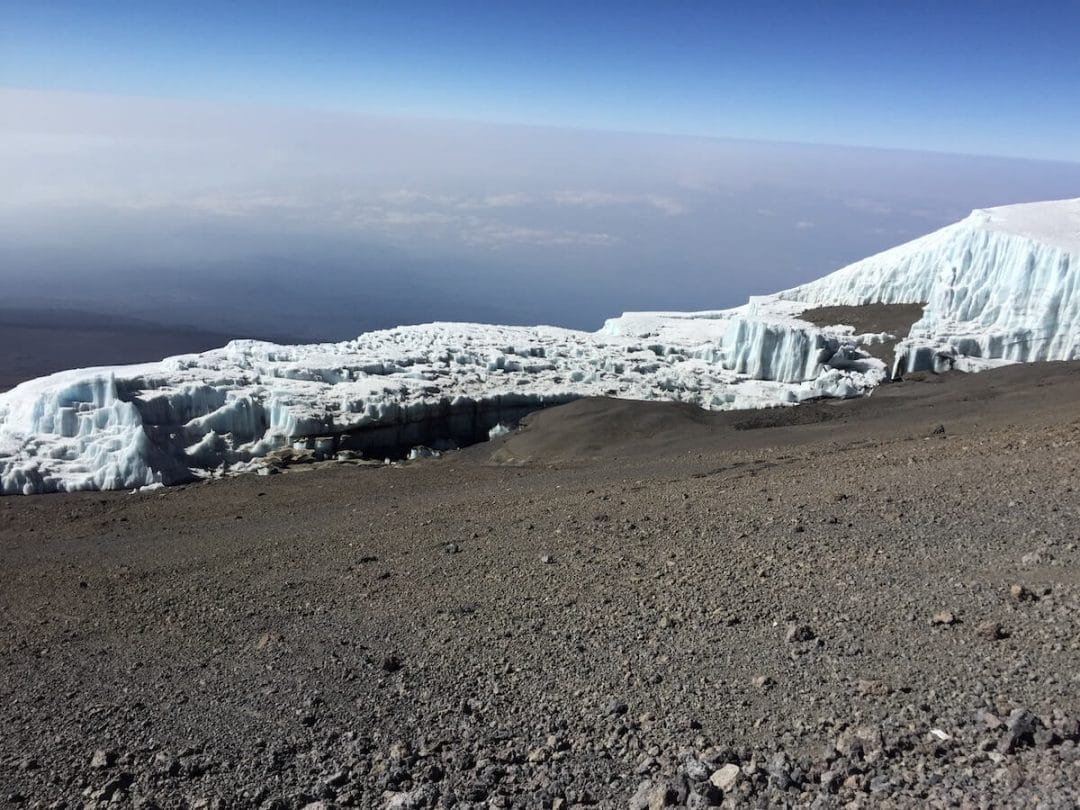 Why Go Back
My decision to first summit the tallest free-standing mountain in the world was a rash decision, made when I felt I needed to inject a little adrenaline into my life as I hurtled towards a milestone birthday.
There was no planning, no training of sorts. Like many before me, I had a long-held ideal in my mind that it would be great to achieve something in my life. The need for me to get out and explore this world has burnt bright in my heart for decades. A lack of disposable income paired with a lack of friends that shared my passion held my aspirations back for too long.
Climbing Kilimanjaro was my way of doing something with my life. I always tell friends and family to "work to live and not live to work", yet I had fallen into a bit of a rut myself.
I didn't know what I was getting into back then, but through those 6 days away from civilisation I rediscovered myself. I was stronger than I realised. Fighting through what I now know was severe dehydration from day 3 I made the summit. I felt alive for the first time in months.
Doing It Together
This time I'm not going alone. A small group of friends and fellow travelers that I am lucky to now call friends are accompanying me. Travel is about bringing people together. What better way to experience the world than with people you know.
Sharing the amazing experiences I know we will all have on Kilimanjaro will bring us closer together as friends. It's going to be tough but by going through the tough times we find out what we are truly made of.
There's something about Kilimanjaro that stays with you long after the pain of summit night has eased. Kilimanjaro, like the attitude of the porters and guides you will meet, is infectious.
Since my initial ascent, 2 sudden deaths in my partner's family and a terminal diagnosis in my extended family brought home how precious life is.
We only have one go at life. Isn't it about time you got out there and lived yours? Climbing a mountain isn't everybody's cup of tea but if climbing a mountain isn't how you want to live your life, use Kilimanjaro as a metaphor to do one thing you have been waiting to do.
The world is sometimes daunting and life isn't always fair. Death is as inevitable as life but it won't always wait for an opportune time.
Don't put off what you can do today because one day it will be too late.
Copyright secured by Digiprove © 2020